Ralph Smoot Construction is now owned by Conrad Smoot. Ralph will continue in the business as AGENT in assisting homeowners create their new home. Ralph will continue education and advertising functions of the business. Please see www.conradscastles.com for concrete walled homes/buildings using conventional roof systems.

At Conrad's Castles, Inc. we are concerned with sustainable living. As green builders, we strive to build comprehensively energy efficient, environmentally friendly, healthy homes, offering better security and financial returns and at a cost affordable to most.

Ralph Smoot began construction work in 1962, while attending Manor High School. As his remodeling experience grew, Ralph specialized in second story additions. Later, while serving the U.S. Air Force, Ralph became interested in the cliff dwellings and adobe homes in New Mexico. As his interest in sustainable living grew, Ralph expanded his expertise to green building and Earth Shelter housing. In 1982, after obtaining national approval from the VA and FHA government agencies, Earth Shelter Living was born. We have built from Earth Sheltered homes from California to Georgia.


Over the long life of our Earth Sheltered homes, initial costs can be regained within a short time span due to lower maintenance, lower energy bills and lower insurance rates. These green homes are able to stand up to some of the worst natural forces that can be sustained in today's changing global weather conditions. This is why we build concrete Earth Shelter homes!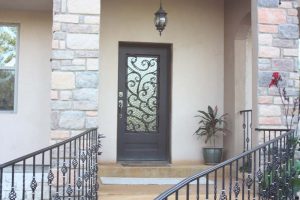 Ralph Smoot is available for speaking and educational seminars.